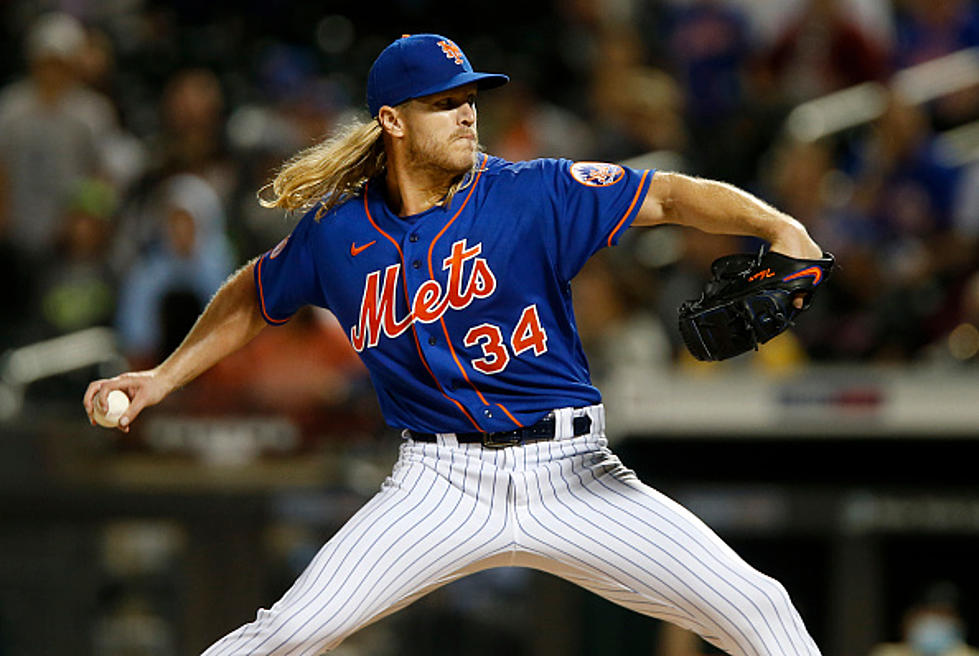 Noah Syndergaard Fleeing New York Mets Disaster
Getty Images
According to ESPN's Jeff Passan "Right-hander Noah Syndergaard and the Los Angeles Angels have agreed to a one-year, $21 million deal, pending a physical, sources told ESPN on Tuesday."
The Mets tendered the player the fans nicknamed "Thor" the qualifying offer of $18.4 million, therefore the team will be get second-round compensatory pick in next year's draft. Syndergaard had until Wednesday's deadline to make an official decision on the qualifying offer.
Many Mets fans and the media felt that Noah Syndergaard would return to the Amazin's for one more year. He even indicated that himself. According to Anthony Rieber of Newsday, "on Sept. 28 vs. Miami, Syndergaard said of returning to the Mets next season: "I'm fairly confident that we'll reach an agreement and I'll be pitching here next year. New York has a special place in my heart and always will be." Reiber added "when told the Mets were planning on extending him the qualifying offer, Syndergaard said: "It's something I'd be extremely grateful for. We'll cross that bridge when we get there. It's definitely something I'm hoping for."
Noah Syndergaard bolting from the New York Mets for an extra $2.6 million says a lot on both sides of the equation. Did the Mets know something that the Angels don't know? It seems that $2.6 million over the course of a season, say for 25+ starts doesn't seem like that much in the world of Major League Baseball starting pitching. Isn't Mets owner a billionaire 15 times or so over? I don't think money was the issue. However, it was Sandy Alderson that made the decision and he let Justin Turner walk away for $0 and the same goes for Travis d'Arnaud. Good judgement. Deesha Thosar from the NY Daily News joins The Drive with Charlie & Dan on Wednesday at 4:15pm to talk Mets.
LOOK: Things from the year you were born that don't exist anymore
The iconic (and at times silly) toys, technologies, and electronics have been usurped since their grand entrance, either by advances in technology or breakthroughs in common sense.
See how many things on this list
trigger childhood memories—and which ones were here and gone so fast you missed them entirely.