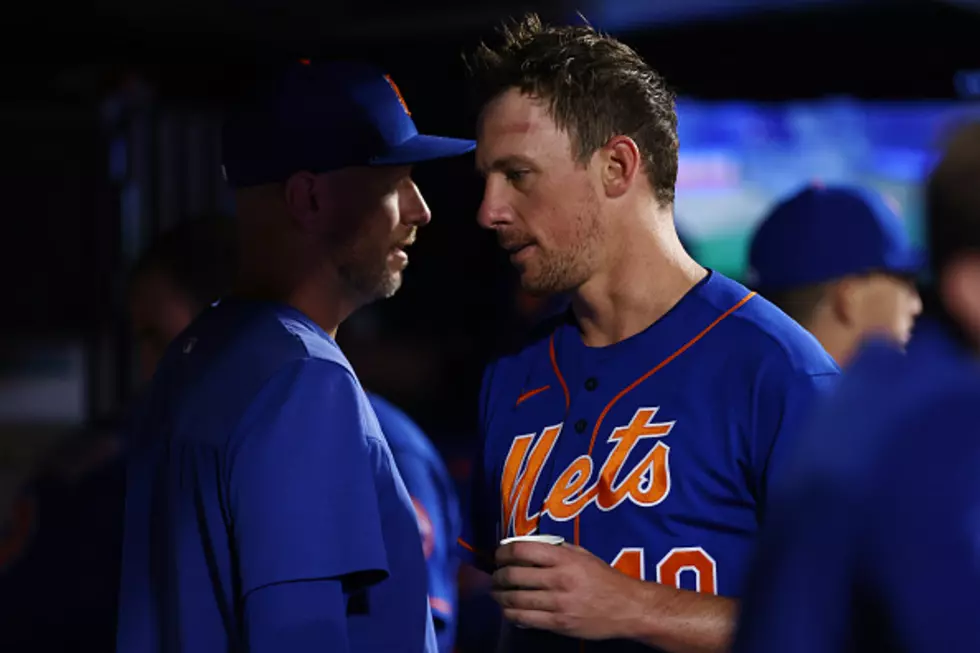 Pitching Guru Set To Return To New York Mets
Getty Images
As the winter months edge closer, New York Mets fans will begin to soften on the disappointments of their team's 101 win season. Then they will reflect on the sound of "Narco" by Timmy Trumpet blaring out of the Citi Field speakers, as the crowd rose its feet and closer Edwin Diaz jogged from the bullpen. It was a good season for the Mets and especially on the mound. Fortunately for fans and the organization, the pitching coach behind that success, Jeremy Hefner, looks to be returning.
Hefner led the Amazin's pitching staff to finish the 2022 regular season with the third-best team ERA in the National League 3.57. The Mets had the second-best Walks & Hits per Innings Pitched (WHIP) 1.18 and the most strikeouts, with 1,565, in the Major Leagues. Those are pretty solid numbers from a team that saw their ace 1-A, Jacob deGrom, only pitch in 11 games this season, while their other ace 1-B, Max Scherzer, went down with injuries in May and September. Scherzer made 23 starts this season.
Jeremy Hefner pitched for the Mets and other MLB clubs before retiring in 2016. He was hired by former general manager Brodie Van Wagenen and is the only staff member remaining from his era. According to Mike Puma of nypost.com, Hefner and Showalter have developed a close working relationship. Hefner's demonstrated success, knowledge of the organization, along with his relationships forged with the Mets pitching staff make him a crucial piece to Steve Cohen's World Series endeavors.
Ten Offseason Questions Answered For The New York Mets
Twelve New York Mets on the 2022 Wild Card roster will become free agents 5 days following the conclusion of the World Series. Who stays? Who goes? What else will general manager Billy Eppler and manager Buck Showalter have in store for Mets fans this offseason.
10 Biggest Questions Facing The New York Yankees This Offseason
What do the New York Yankees have to do in order to win a World Series title in 2023?