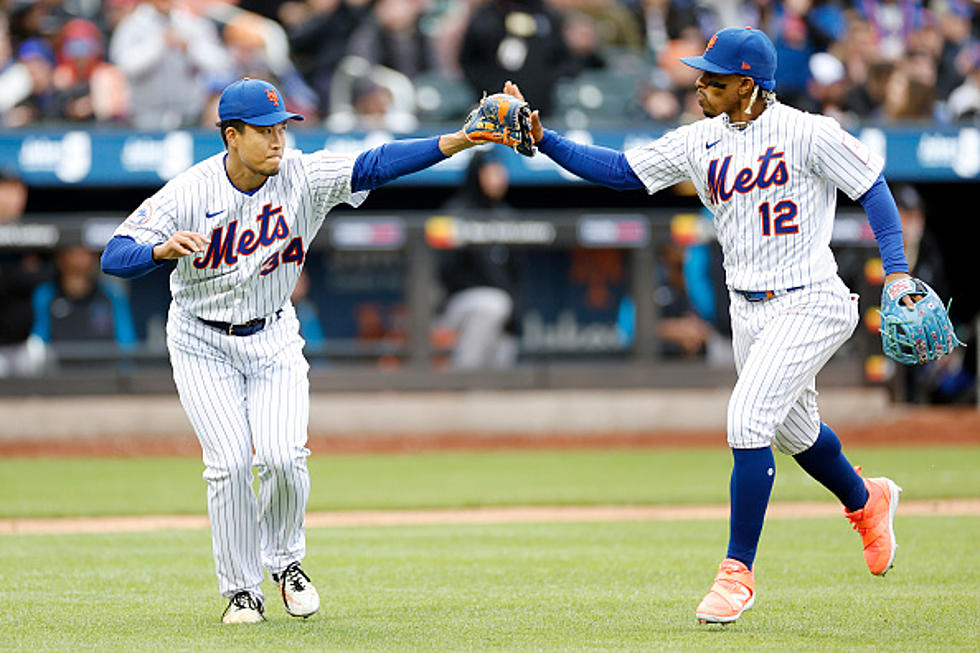 Senga Key For New York Mets To Keep Early Pace With Braves
Getty Images
It is no secret that the New York Mets early season struggles on the mound have fans panicking. Justin Verlander isn't expected to make his Mets debut until late April and Carlos Carasco has been hammered by the Marlins. Add in Max Scherzer's struggles against Milwaukee and, well, all-out mayhem has set-in.
Ok. Here are some bright spots. Tylor Megill has been outstanding in his two outings. Yes, it has been against the Marlins but facing any Major League team twice in the same week is not easy. David Peterson had control problems in Milwaukee but pitched better than his stat-line. Then there is Kodai Senga. Mets general manager Billy Eppler, who signed another famous Japanese superstar with the Angels, signed the free agent pitcher for 5-years in the offseason, committing $75 million to the player that had never thrown a Major League pitch. It turns out, Senga could be the most important signing of the year.
Unlike 14-year veteran Carlos Carasco, Senga easily disposed of Miami's weak line-up in his first two outings, posting a nifty 1.59 ERA to start the season. Beating the teams they are supposed to beat will be crucial for New York to keep up with a stacked Atlanta Braves team. Much was made of Senga's "Ghost pitch", which happens to be a good ol' fork-ball. However, Saturday, the Japan league star showed his MLB counterparts that they can expect a few different looks from the Mets' new star.
"Being a pitcher that's known for a single pitch, the forkball, I think it's really important to mix things up," he said through an interpreter to Laura Albanese of newsday.com. "I had the same problem in Japan, seeing a team multiple times. As the season goes on, hitters are going to get used to it. They're going to see the forkball and they're going to try to not swing at the forkball, so mixing in pitches is really important." Keeping the Mets close in games is going to be crucial for Senga in 2023. With the elder statesmen of the rotation, Verlander and Scherzer, already appearing fragile, the 30-year-old from Gamagori Japan will be depended upon to eat-up innings at a new level, if the Mets hope to keep pace with Atlanta this year.
2023-2024 Capital Region Concert Calendar
This Concert Calendar is updated regularly so keep checking back for the latest!
Banned New York License Plates
These personalized plates were rejected by New York State in 2022. Some of these plates are NSFW.
New York's Most Unforgettable Hotel
In order to stand out in a State as big and grand as New York you must be doing something very special and unique. This is the
Roxbury
, a one-of-a-kind destination to escape the real world and lose yourself in one of the elaborate theme-rooms, suites, and cottages.
Check out these rooms! I doubt you have seen anything quite like this before.