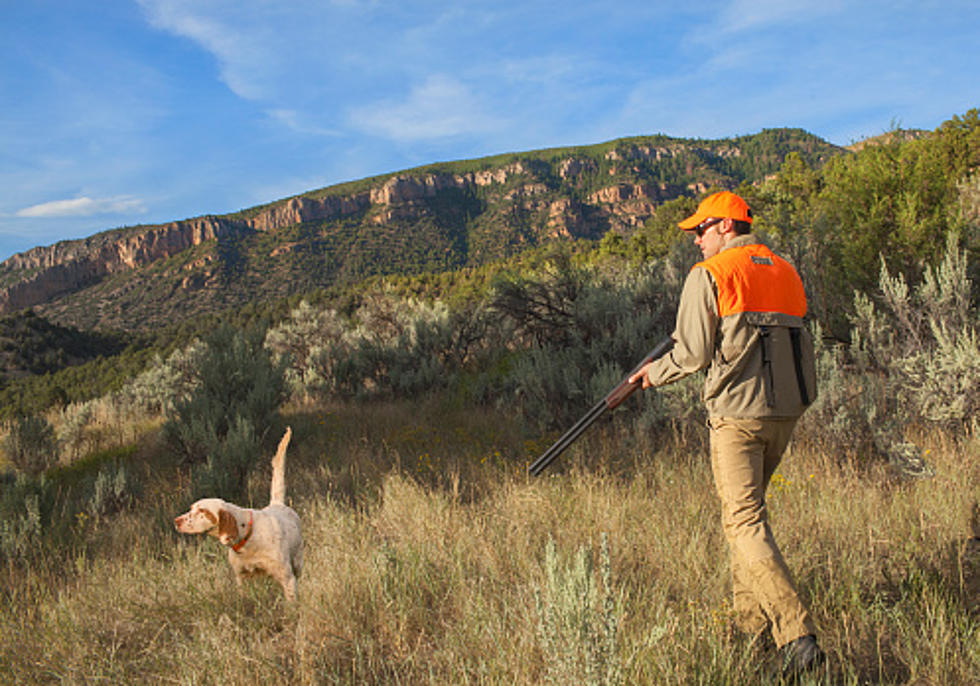 Small Game Hunting In New York Begins On Sunday – Wear Orange
Getty Images
Sunday is the start of Small Game hunting season in New York State. Some portions of the state will offer youth and veteran opportunities to get out there on Saturday. The biggest thing to remember as hunting season begins is: safety.
Statistics from the DEC show that hunting in New York is safer than ever. However, deadly mistakes are made almost every year. Simple habits like wearing bright colors and treating every gun like it was loaded will go a long way towards and enjoyable hunting season.
Commissioner of the state's department of environmental conservation Basil Seggos is excited to kick off the new season. In a NYSDEC press release, Seggos boasted, "From waterfowl and upland gamebirds to squirrels, rabbits, and more, there are abundant opportunities for hunters across New York State. This year, hunters can enjoy even more waterfowl hunting opportunities, with an increase in mallard and Canada goose bag limits and an extended goose season."
Here are some quick safety tips from the NYSDEC Hunter Education Course. 1) Always point your gun in a safe direction. 2) Treat every gun as if it were loaded. 3) Be sure of your target and what is beyond where you are shooting. 4) Keep your finger off the trigger until you are absolutely ready to shoot.
Blaze orange or pink are not required for hunting small game with firearms, as it is with big game. However, the DEC encourages small game hunters to wear blaze orange or blaze pink. Wearing orange or pink can prevent other hunters from mistaking you for an animal or shooting in another hunter's direction. Hunters that are wearing blaze orange are seven times less likely to be shot. I'm not sure you need more reasons than that. For more information and other important safety tips, check out the DEC's website and watch videos about hunter safety. Enjoy another terrific season of hunting in New York State.
12 Beloved Toys Named Finalists for Upstate NY Toy Hall's Class of '23
Twelve beloved toys were recently named finalists for the Upstate New York-based Toy Hall of Fame's Class of 2023. Which toys do you believe should be inducted?
LOOK: Counties with the most tornadoes in New York
Upstate NY State Park Named Among Best Hiking Spots in America - See Photos
An Upstate New York state park has been named among the best hiking spots in America for 2023. Have you ever explored this incredible terrain?