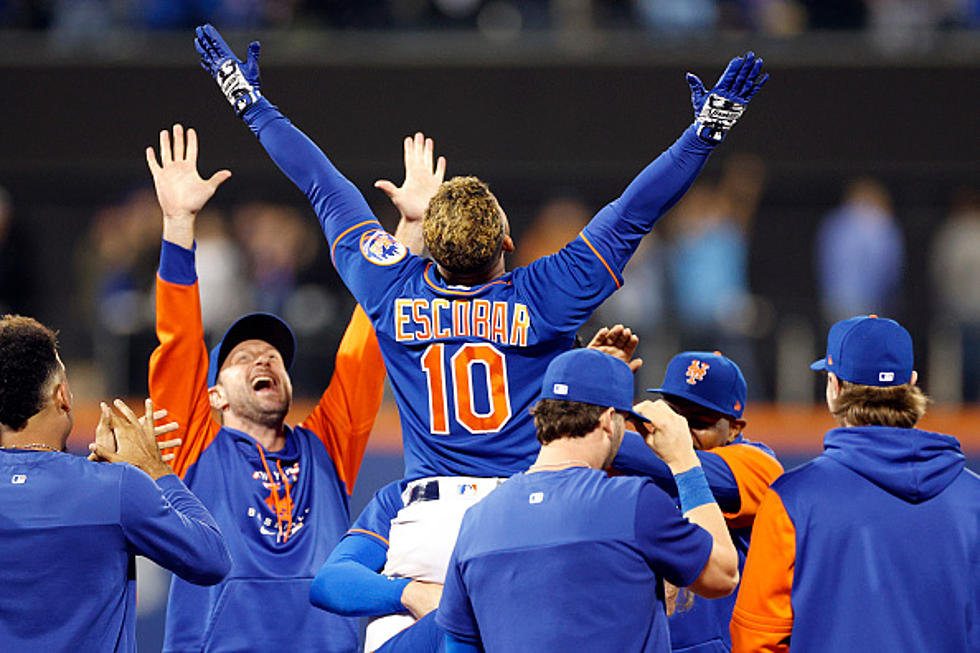 The New York Mets Had Quite The Good Weekend At Citi Field
Getty Images
The New York Mets had a great sweep of the Cleveland Guardians this weekend at home at Citi Field.  They have now won five straight since that awesome come from behind win against the Tampa Bay Rays.  Max Scherzer had six shutout innings in game one of the double header on Sunday and Justin Verlander went eight innings only allowing one run.  It is a huge positive to see both aces who are making more than $80 million combined between the two of them on their yearly salaries.  The National League East is a very good and tight division and the Mets just need to keep winning series.  The offense has looked better led by Pete Alonso who is leading the major leagues in homeruns.  If the pitching staff keeps up, than the Mets will continue to roll, however it is still early.
MJ and I discussed the Mets hot stretch earlier this morning right here on Big Board Sports.  Below is our full conversation on this.
We also were joined by James Schiano from the MetsdUp podcast earlier this afternoon.  We all agree that the Mets are playing very good baseball but it needs to continue throughout the year.  And you certainly hope that the team as a whole stays healthy.  Below is our full interview with him.
The Mets have six in a row on the road this week both at the Cubs and Rockies.  They struggled their last road stand but now they have some momentum to keep things rolling as we are almost done with May.  I sure hope the Mets can continue this recent strong play moving forward here.
Meet the Mets? Ten Trades That Could Bring the NY Mets a Title
New York Mets' owner Steve Cohen isn't afraid to throw money around, and ahead of the 2022 MLB Trade Deadline, these ten players could be on the move to Queens.
Ten Pitchers the New York Mets Desperately Need to Pursue Now
Jacob deGrom's career with the New York Mets has come to an end, leaving the team without an elite pitcher in their rotation. So, what do the Mets do now?