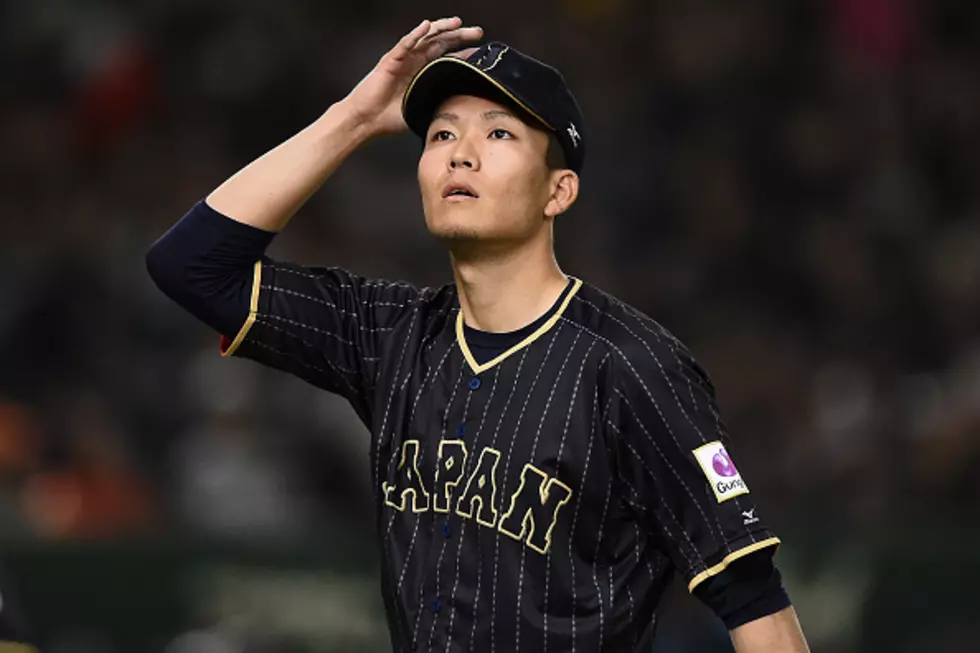 Yankees May Be Rooting For Mets To Import This Star To New York
Getty Images
The New York Yankees and Mets spent about half a billion dollars this week on free agents. Aaron Judge, the best player on the market, never received an offer from one of the richest owners in sports, Steve Cohen, from across town. The Major League Baseball Players Union can call it collusion. Most call it doing business in New York. Two successful baseball teams in the Big Apple create a summer craze of headlines and packed ballparks. Now the Mets are in competition to sign a free agent pitcher from Japan and the Yankees may benefit from the star landing in Queens.
Koudai Senga is a star right-hander pitcher in the Japan and is being pursued by the New York Mets to fill out their rotation. The Yankees are also looking for a starting pitcher, but according to ESPN's Buster Olney and others, their focus right now, is left-hander Carlos Rodón. Senga will certainly come at a cheeper price than Rodón and is being pursued by the Yankees' main competition in 2023 for the American League East title, the Toronto Blue Jays.
According to mlb.com, Senga's agent, Jeff Wolfe, said the 29-year-old, who is seeking a contract of at least five years and prioritizes a team that "wants to win, right now." The Blue Jays are on that list and they are apparently a team that is willing to overspend to help them win this year. The Rodón vs. Senga comparison is interesting. Rodón will certainly cost more because of his proven track record in Major League Baseball. However, plenty of Japanese league baseball stars have been very successful in the United States. Senga consistently throws between 140 to 180 innings per year. Rodón has thrown about the same amount. Senga has a lifetime ERA of 2.42. Rodón's career ERA is 3.60. Tough to compare the Japanese league stats but they are close enough.
The New York Yankees don't appear to be pursuing Senga, probably because they are stacked with unproven, right-handed starting pitching. With that said, they certainly don't want to see Koudai Senga become a star in Toronto. Yes, across town in Queens isn't great but they would rather have to face Senga in the Subway Series against the Mets than all season long and possibly the playoffs with the Blue Jays. Long and short, everyone wins if the mid-summer match up between the Bronx and Queens has an encore in late October.
Check Out the Best Breweries in the Capital Region
If you are looking to try a craft beer or cider in the Capital Region, there are a ton of places to choose from. Check out the best breweries in the Capital Region according to the "Best of" poll from
Times Union
readers.
The Albany Area's Favorite Sports Movies of All-Time
From Caddyshack to Miracle to Field of Dreams and beyond, we asked and you answered, and gave us your favorite sports movies of all-time.
See Photos of Eli Manning's Visit to Pete Davidson's Apartment
On the latest edition of The Eli Manning Show, the Giants' legend got an up-close-and-personal look at Pete Davidson's apartment. Maybe it got a bit too close?