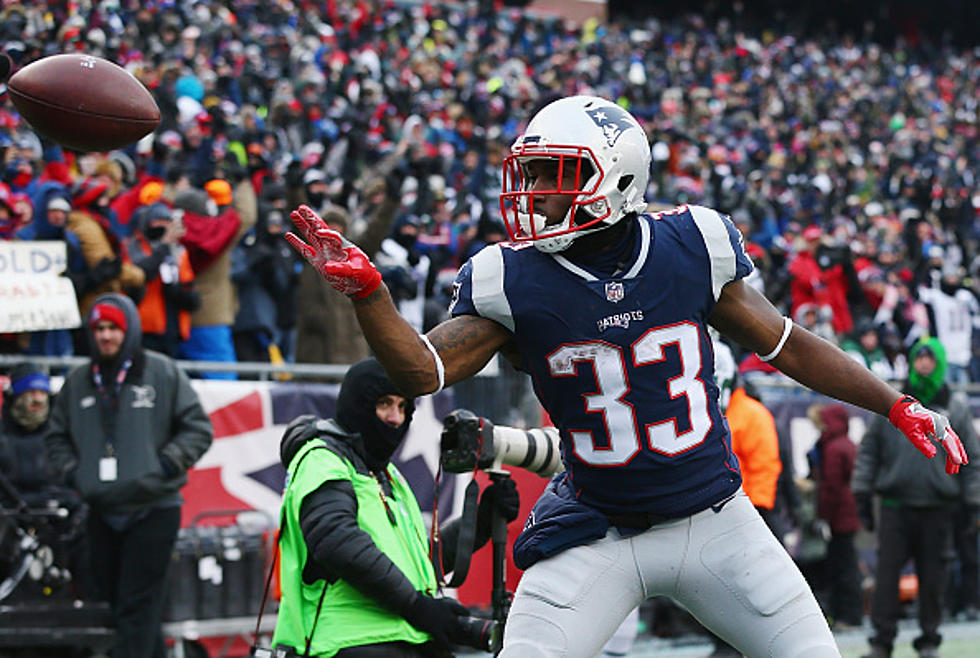 Albany Adds Local Super Bowl Champ To Coaching Staff
Getty Images
UAlbany football coach Greg Gattuso is looking to put his Great Danes in a position to compete for another trip to the NCAA Playoffs. Adding championship caliber coaches speeds that process. Adding a local Super Bowl champion that played with Tom Brady, adds a little hardware to the message.
On Friday, the University at Albany football program announced the hiring of Albany native, Dion Lewis. The former Albany High School and Albany Academy alum will serve as the team's assistant running backs coach.
In a statement released by the athletic program, head coach Greg Gattuso said, "We're very excited to add Dion to our staff. He's a great individual, I've known him since our time at Pittsburgh together. He's bringing a wealth of experience from the NFL with him that will really help our team, and our backfield specifically." It certainly helps that Lewis brings a resume with a 10-year NFL career.
In 2011, Dion Lewis was drafted in the fifth round by the Philadelphia Eagles. Lewis played his collegiate career with the University of Pittsburgh. That's were he got to know Gattuso. Dion Lewis played in the NFL for the Cleveland Browns, Indianapolis Colts, New England Patriots, Tennessee Titans, and New York Giants.
"It's great to be back in the Capital Region," Lewis said in the UAlbany football statement. "I'm extremely grateful to join the Great Dane family. I'd like to extend my thanks to Coach Gattuso, the entire football staff, and Mark Benson for welcoming me. I'm excited to get to work and hit the ground running with this group." Lewis was a member of the 2016 Patriots team that won the Super Bowl. Great addition to the Great Danes football program.
The Fast 5 - Five of the Fastest Cars In the World
As of 2020 these cars were considered some of the fastest production cars in the world.
The Capital Region's 10 Best Sandwich Shops [RANKED]
Is there a more satisfying meal than a perfectly crafted sandwich or sub? It's the perfect balance of deli meats, condiments, toppings, and bread - and making it perfect is an artform. So in our quest to find the best sandwich artists in the Capital Region, we asked our listeners on
Facebook
who serves up the best sandwiches and subs in the area, and these are the 10 best based on their votes! Happy eating!
SEE IT: Final Day Of Another Awesome NCAA Tourney In Albany
Sunday's Men's Basketball NCAA Tournament 2nd Round action at the MVP Arena in Albany, New York