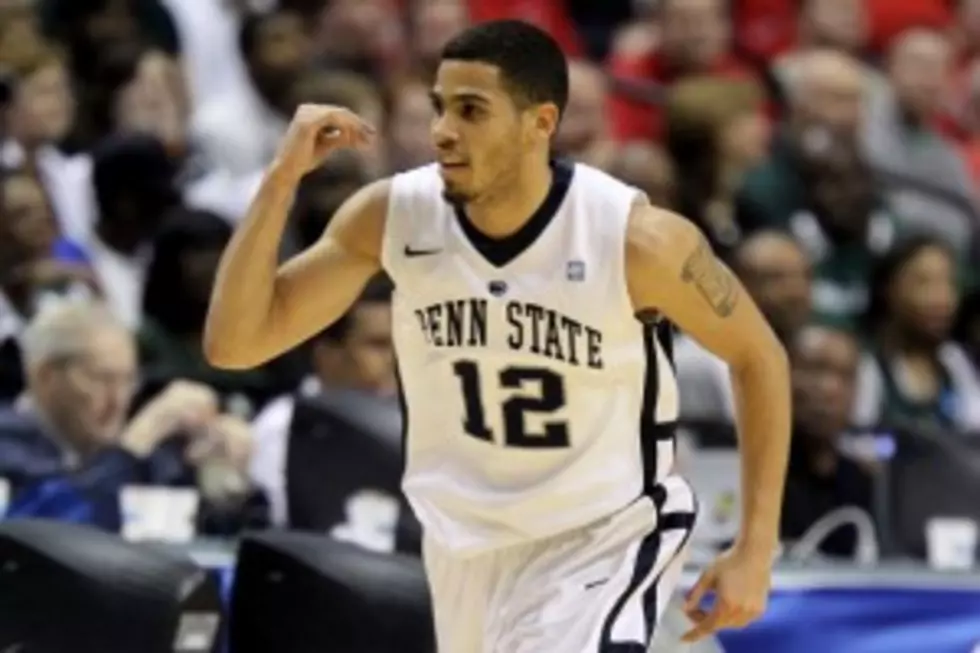 Battle Leads PSU To Big 10 Final
Glens Falls' Jimmer Fredette isn't the only former Section II basketball standout getting it done at the next level. 
Bishop Maginn graduate Talor Battle has the Nitany Lions in a position to make their first NCAA Tournament appearance in 10 years.
Battle scored 25 points (17 in the second half) as Penn State pulled off another upset - defeating Michigan State 61-48 in the Big Ten tournament semifinals on Saturday.  Penn State is now in the Big 10 finals for the first time in school history.
The Albany native drained six 3-pointers, including four during a 2:35 stretch in the second half that put the Nittany Lions (19-13) in control for good.
Penn State will next play #1 ranked Ohio State on Sunday for an automatic NCAA tournament berth at stake.
Not only does Battle hold the Penn State scoring record (a 56-year old mark he broke last week) but Battle became just the third player in NCAA Division I history to post at least 2,00 points, 600 rebounds and 500 assists and is the first Big Ten Player ever to reach 2,000 points, 500 rebounds and 500 assists.
During Battle's tenure at PSU, the Nitany Lions have never made the NCAA Tournament but that's about to chance when the brackets are unveiled on Sunday night.