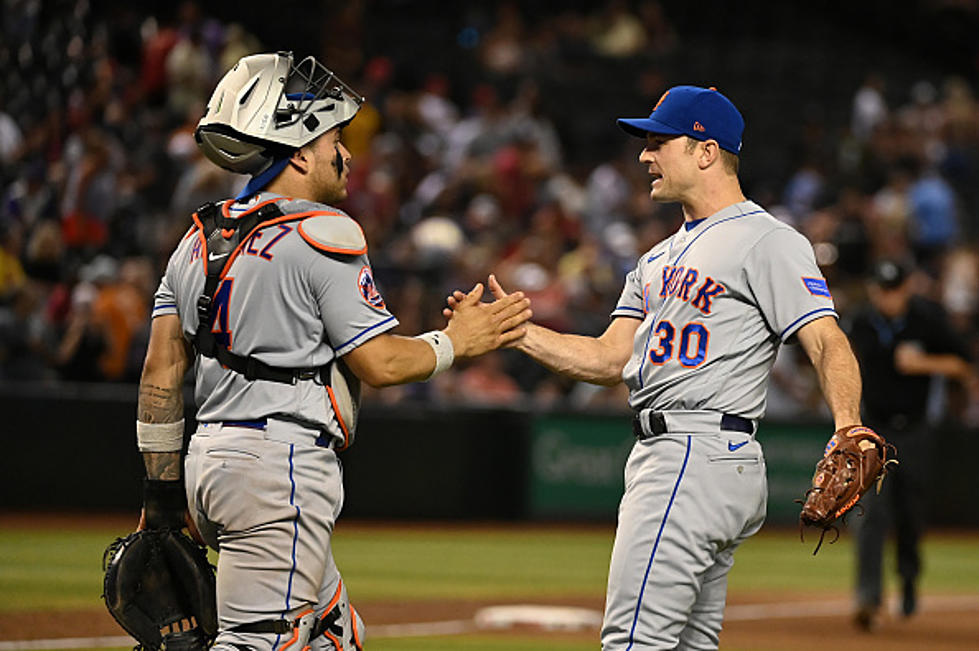 Did The New York Mets Make A Mistake Trading David Robertson?
Getty Images
The New York Mets were clearly going to be sellers at the MLB trade deadline.  But the move they made this morning surprised me.  The Mets traded their closer David Robertson early this morning to the Miami Marlins in exchange for two rookie league minor league teenagers.  I don't really understand this move.  Maybe these guys will improve the Mets farm system at some point but they won't be playing any time soon.  I still wouldn't rule out the Mets trading Justin Verlander before the Tuesday August 1st deadline as the Mets might be able to get some significant value in return.  Moral of the story is the Mets have to play better baseball but moves like this makes it appear that they are tanking.
MJ Vinny and I both agreed that this move was surprising because on paper it feels like the Mets didn't get enough in return.  Some other players such as Mark Canha and Tommy Pham might be dealt to other teams as well.  Manager Buck Showalter has to somehow turn this thing around quickly otherwise a team with an over $380 million payroll.  The NL East is obviously very good and the Braves are the best team in baseball so the Mets only slim chance of hope is to somehow snag an NL Wildcard.
Who knows what moves Steve Cohen Billy Eppler and company will make in the coming days but they better be to improve the Mets for the long term future.  It is getting increasingly frustrating covering and following this team as every time they appear to be getting better, they start becoming worse.
Ten Celebrities Who Were Spotted Wearing New York Mets' Colors
From Kevin James to Jerry Seinfeld and beyond, a number of famous celebrities have been spotted around Citi Field sporting New York Mets' colors.
The Amount of Crime Reported in Albany Every Year Since 1996
New York State's Crime Index breaks down crime statistics by county, and this is how many crimes have been reported to Albany's City PD since the year 1996.