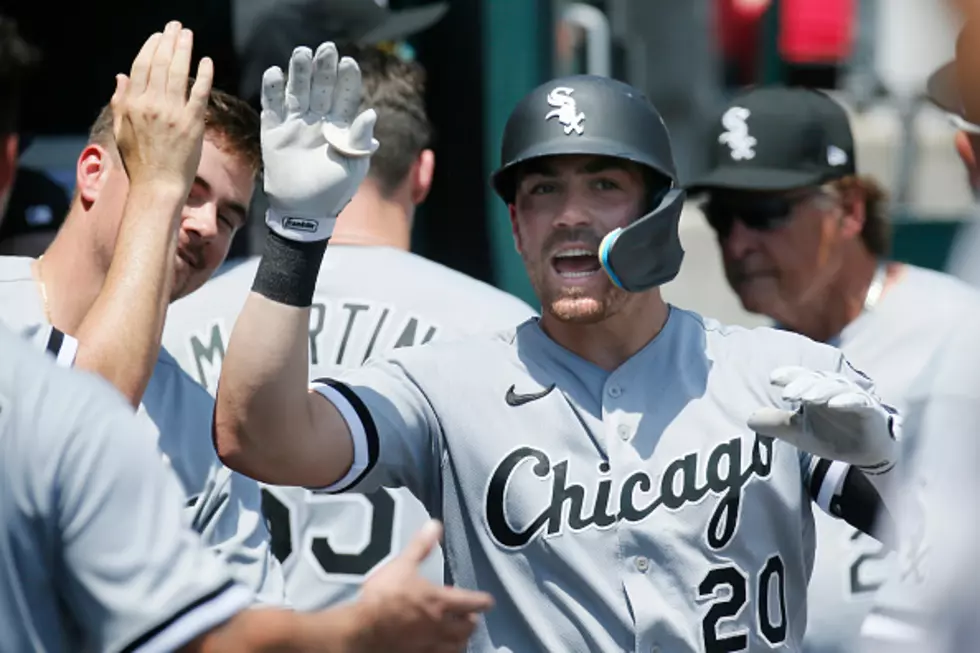 Former Albany Foe Will Provide Flexibility For Stacked Mets
Getty Images
Back on May 3rd of 2015, Danny Mendick was playing shortstop for UMass-Lowell over at University Field, on the campus of UAlbany. The Rochester, New York native went 1-3 with 2 walks and a run scored in the America East match-up. The former Riverhawk played a flawless shortstop that day. A few weeks later, Mendick was selected by the Chicago White Sox in the 22nd round of the MLB draft. Fast forward 7-years and a few months and that former foe of the Great Danes, Danny Mendick, just signed a $1 million contract to play for Steve Cohen's star-studded, super-team in Queens.
America East baseball players have certainly been in the spotlight this year. Jeremy Peña, the 2022 World Series MVP shortstop for the Houston Astros, played for the University of Maine Black Bears prior to being drafted by the 'Stros. Now Danny Mendick will have a great opportunity to play in a World Series for the star-laden New York Mets. Why would a $1 million utility infielder be so important to general manager Billy Eppler and manager Buck Showalter?
Two factors make Mendick important for New York. First, even though Mets owner Steve Cohen is a billionaire, he doesn't want to throw his money away on luxury tax for "insurance players." Danny Mendick is an "insurance player" with a great upside. Mendick can play multiple infield positions very well. More importantly, with that $1 million dollar salary, the Rochester product can be optioned back-and-forth from AAA for the next two-years, giving Billy Eppler plenty of flexibility when injuries occur.
Luis Guillorme currently fills that utility role for New York. However, Mendick hit .289 for the White Sox in 31 games last year and appeared to be on a surge before his ACL tear shut down his season. It appears that Eppler and the Mets will give Danny Mendick every opportunity to win that spot. Good luck to Danny and it is another great reason to head over to University Field more often for Great Danes Baseball games. You never know what MLB player you could be watching.
Judge Becomes 16th NY Yankees' Captain, Joining These Players
Seven Meals Created By Buffalo Bills' Private Chef That Went Viral
Darian Bryan is the personal chef for Buffalo Bills' stars like Stefon Diggs, and has gone viral multiple times for the wild meals he prepares before gameday.
See Incredible Photos from Snowy Buffalo-Miami Game Saturday
Highmark Stadium was covered in snow on Saturday as the Buffalo Bills took on the Miami Dolphins, and these photos show just how incredible the scene truly was.