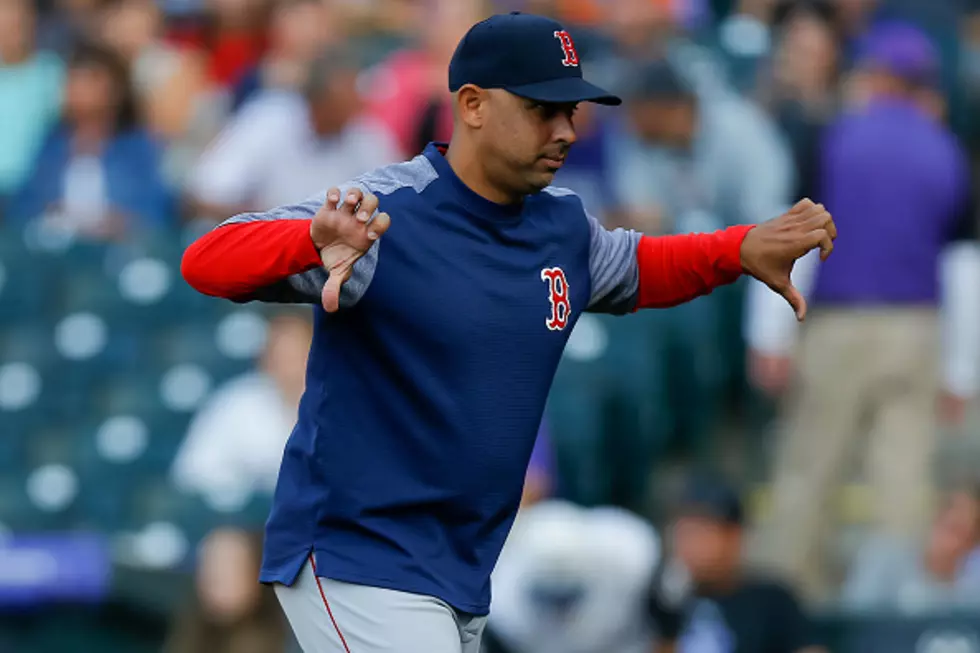 How Big Of A Series Win Was It For The Red Sox Over The Yankees?
Getty Images
The Boston Red Sox took two out of three vs the New York Yankees this weekend at Yankee Stadium.  The Yankees went 2-4 at home this past week and don't look like the same team without Aaron Judge in the lineup.  The Red Sox have had the better of the Yankees lately and I personally think Alex Cora is the superior manager to Aaron Boone.  I'm not really sure why Giancarlo Stanton wasn't playing on Sunday night when the Yankees offense could've used him.  Anthony Volpe is struggling bad and could see Triple A sooner rather than later.  Give credit to the Red Sox starters in Garrett Whitlock, Tanner Houck, and Brayan Bello.  Each starter went long into the game and the Yankees didn't score more than three runs in all three of their games.
MJ and I had on Max Goodman earlier this morning right here on Big Board Sports.  Max covers the Yankees for NJ.com and has been a guest of ours many times.  He agrees that the Yankees struggled this weekend and need to step up this week on the road at the Mets and Red Sox.  Below is our full interview with him.
Both teams get another crack at each other this weekend at Fenway Park.  Rafael Devers continues to hit homeruns off of Gerrit Cole so it would certainly be entertaining to see them face each other again this weekend.  Both of these teams are not catching the Tampa Bay Rays and are most likely fighting for an AL Wild Card spot.  I'm excited to see them face off again and let's see if the Yankees can bounce back and win this series on the road.
The 2023 New York Yankees Photo Day
February 23rd was Photo Day at Yankees spring training camp in Tampa, FL. The team looks ready for action!
Smile! 25 Celebs You Didn't Know Were at NY Yankees' Games
Yankee Stadium is packed with thousands of screaming fans for every New York Yankees' home game, and every now and then, a big celebrity will cheer them on, too.