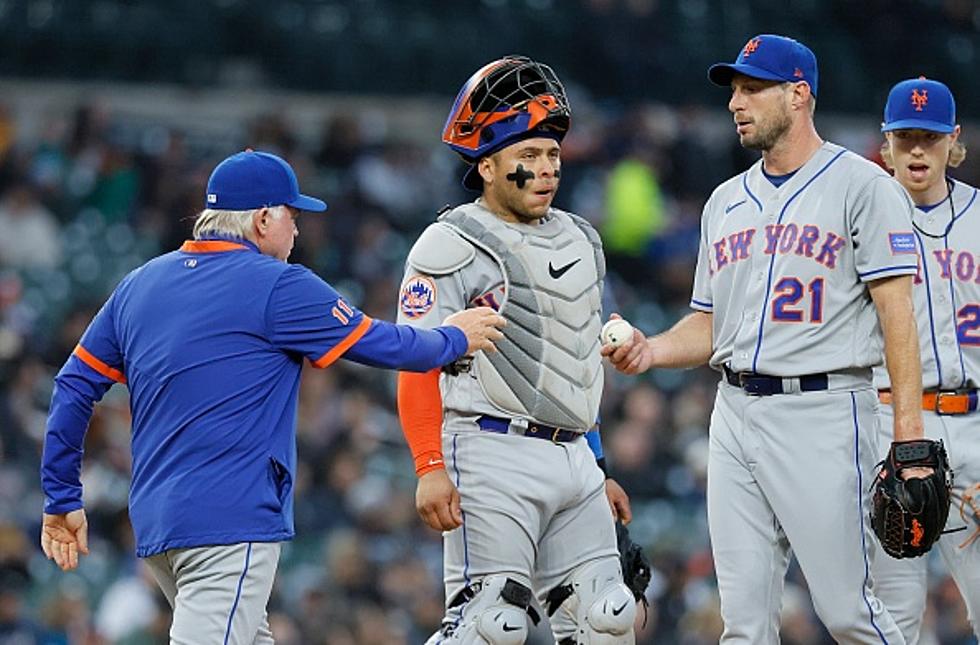 How Much Pressure Is On The New York Mets In The Second Half?
Getty Images
The New York Mets did not have a good first half of the season.  They failed their expectations and there really are no excuses with this team with the amount of money they have spent and the talent on their roster.  They did go 6-2 in July entering the all star break playing better baseball, but they need to keep it up.  Below is my quick take on this from the Times Union:
Max Scherzer needs to be better in the second half of the season if the Mets are going to sneak into the playoffs. Scherzer has been good at times but for the millions he's getting paid he needs to be great. He's been one of the best pitchers in baseball because of his slider, but in the first half of the season his slider has been mediocre at best. Too many homeruns, too many games of not getting past 6 innings, and both are unacceptable. Maybe he's worn down and maybe the Mets are rethinking his contract, I guess time will tell. If Scherzer and Justin Verlander don't turn things around after the All-Star break the Mets have no chance of making the playoffs.
MJ and I both agree that the Mets have to step up and start playing better baseball.  The pressure is on manager Buck Showalter as he needs to lead this team and get them back on track.  Steve Cohen has publicly expressed his faith and patience in his manager.  I am very interested to see what the Mets do here coming up at the trade deadline.  The Mets need a great second half and have to get into the playoffs somehow.
Ten Celebrities Who Were Spotted Wearing New York Mets' Colors
From Kevin James to Jerry Seinfeld and beyond, a number of famous celebrities have been spotted around Citi Field sporting New York Mets' colors.
Ten New York Mets' Players Who Were Arrested, and Why
Professional athletes are just like us: sometimes, they get in trouble with the law. These ten New York Mets' players were arrested at some point, and here's why.