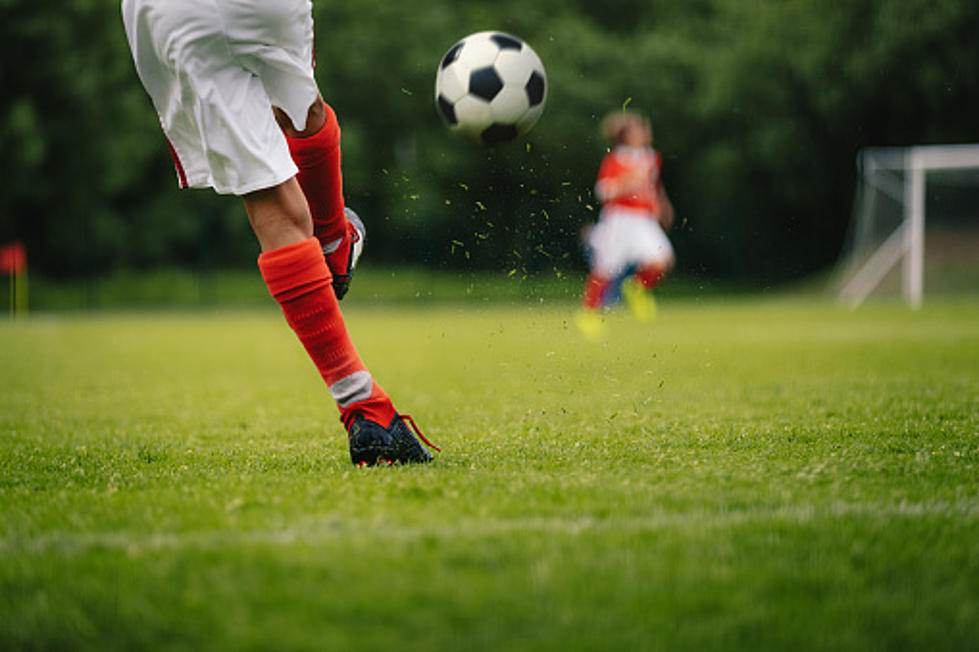 How Special Was This Season For Guilderland Boy's Soccer?
Getty Images/iStockphoto
It is my favorite time of year when high school sports and sectionals and states are in full swing.  There is so much going on and we are busy as ever both here on Big Board Sports and at WNYT Newschannel 13.  Between the Super Bowls in football and the soccer as well it is an awesome time for local sports.  One of the real good guys who coaches around here is Mike Kinnally for the Guilderland boys.  They had a great run this season and it has been a lot of fun covering one of their best seasons in school history.  Below is my quick take on this as seen in the Times Union:
It's nice to see Guilderland boys' soccer head coach Mike Kinnally who been running a first-class program for over 30 years make a run to the State Finals this season before coming up short in the title game on Sunday losing to Scarsdale 4-2 . Kinnally is a great teacher of the game whose teams are always competitive, and this year's team entered the Section II tournament as the No.3 seed before getting on a roll. Not sure when or if Kinnally is considering retirement but I hope it's not anytime soon. He's too good for the sport and the Guilderland community.
MJ and I had on Coach Kinnally a few weeks ago for an interview right here on 104.5 The Team ESPN Radio.  Below is our full interview with him.
attachment-Coach Kinnally November 1
What a run for Guilderland boys soccer this 2023 season and let the high school sports madness continue throughout November.  Tune in to both Big Board Sports radio side and on WNYT Newchannel 13!
The Ten Best Capital Region High Schools for Athletes in 2023
These are the ten best high schools in the Capital Region in 2023 for the up-and-coming student-athletes in your family.
Gallery Credit: Dan Bahl
Top of the Class! The Capital Region's Ten Best Public High Schools in 2023
School is back in-session in 2023, and according to Niche, students at these ten Capital Region public high schools are getting an A+ educational experience.
Gallery Credit: Dan Bahl