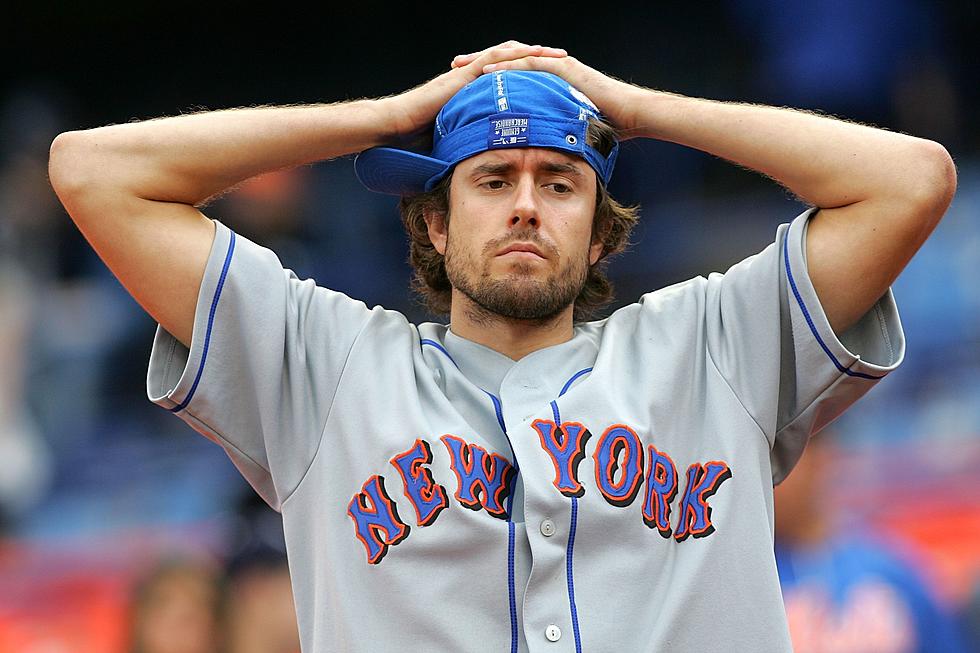 Should New York Met Fans Be Concerned About Their Team Right Now?
Getty Images
The New York Mets are struggling over their last few games after they had a hot start.  They have dropped four straight games for the first time under manager Buck Showalter and have lost back to back to a bad Nationals team.  The Mets are obviously without both Max Scherzer and Justin Verlander for at least another week as Scherzer is serving his automatic 10 game suspension and Verlander is making a rehab start on Friday.  It seems like nobody can fill in the void in the starting rotation as the Mets are getting little production from their offense these last few games.  However, it is still very but the Mets do have a pivotal series this weekend at home at Citi Field vs the Atlanta Braves.
MJ and I had on Michael Baron from Just Mets earlier this morning right here on Big Board Sports.  Michael agrees that the Mets are slumping and need to get out of this funk and quick.  The NL East is too good for the Mets to be losing games to teams they should be beating.  When Scherzer and Verlander come back it should be all better.  Below is our full conversation on this.
It is always tough to criticize any of our regional teams as it is so earlier in the season but it's so important to get off to a strong start to gain momentum into the summer.  Buck Showalter will piece this together and I still believe Steve Cohen is one of the best owners in baseball.  The Mets will be fine and are 14-11 through their first 25 games.
Ten New York Mets' Players Who Were Arrested, and Why
Professional athletes are just like us: sometimes, they get in trouble with the law. These ten New York Mets' players were arrested at some point, and here's why.
Take a Look Inside This New York Mets' Pitcher's Stunning SoHo Loft [PHOTOS]
Noah Syndergaard won't be in New York for much longer, but while he is, he'll be staying in his stunning Manhattan (SoHo) loft apartments. One he leaves for LA, you might be able to get your hands on it for a cool $16,500 a month!