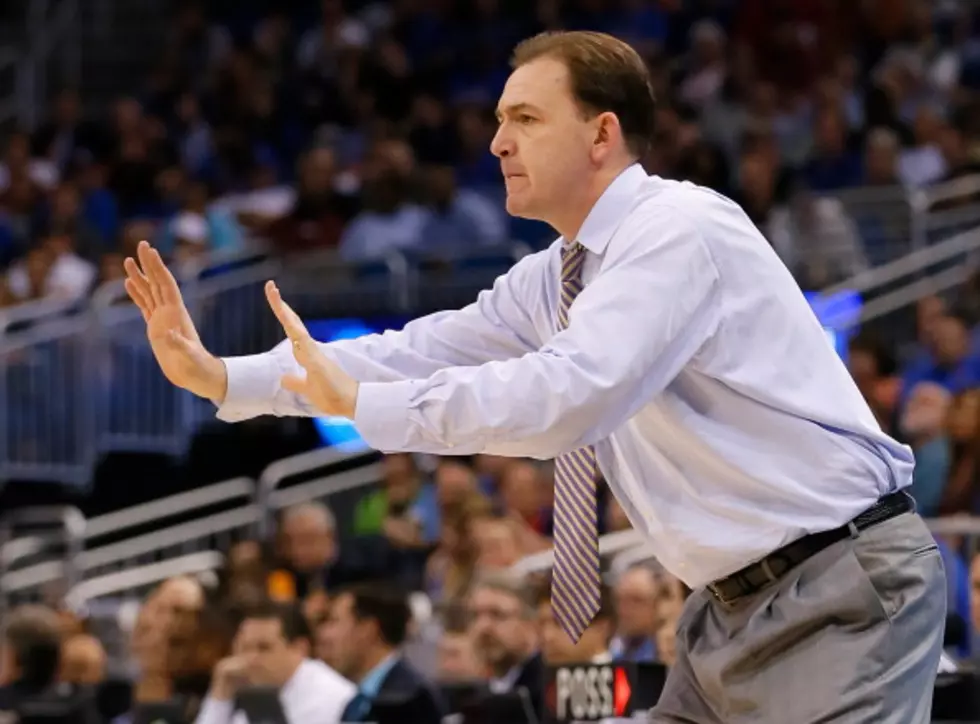 UAlbany Basketball Escapes With OT Win At New Hampshire
Getty Images
After a technical foul with 8 minutes left in regulation, head coach Will Brown made a statement and sat senior guard Ahmad Clark for a length of time.
"We had all the momentum in the world and then we got that technical foul, and that kind of deflated us" Said Brown after the game.  "It would have been very easy to keep Clark in the game, but what kind of message am I sending him, and what kind of message am I sending the team?  So we took him out, sat him a little bit, lost some momentum, and New Hampshire made some plays."
After losing a lead as high as 13, Clark responded and knocked down a clutch 3 pointer with 3 seconds left in regulation.
New Hampshire still led by two with 24 seconds to go. Kendall Lauderdale drew a foul and hit one of two free throws to bring UAlbany within one.  On the ensuing in-bounds play for New Hampshire, Antonio Rizzuto stole the pass and drained a layup to put UAlbany up for good, 74-73, with three seconds remaining.  New Hampshire turned the ball over again on their next in-bounds play, and fouled Healy with 2.5 seconds to go.  Healy drained both free throws, putting UAlbany up by the final score, 76-73.
UAlbany extended their win streak to a season high 4 games and will travel down to Stony Brook on Saturday night for a 7pm tip. Rodger Wyland and Brian Mariano will have the call on 104.5 the team beginning at 6:45pm.