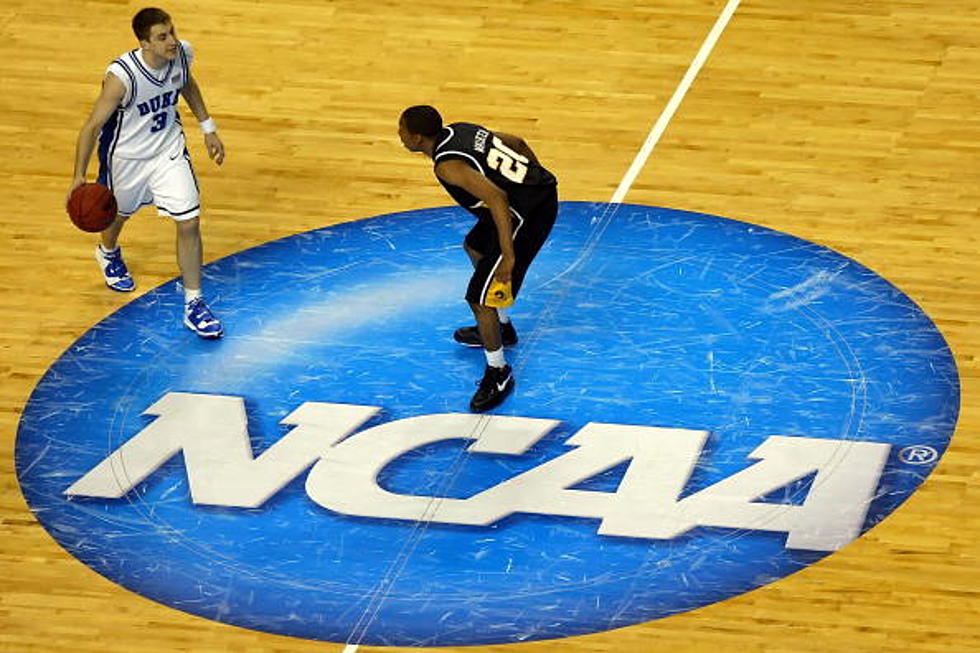 Who Is Playing At The MVP Arena In Albany For March Madness?
Getty Images
March Madness is always an awesome event and tournament.  The upsets, moments, and games are memorable each and every year.  This year for the Capital Region it is extra special as the tournament returns to Albany New York for the first time in 20 years.  Eight teams come tot the MVP Arena this Friday and the winners play Sunday.  It will feature two 5 and 12 seed matchups and 2 4 and 13 seed matchups.  The teams will be Miami vs Drake, Indiana vs Kent St, Saint Mary's vs VCU, and UConn vs Iona.  There are some nice local stories too.  Below is my quick take on this from The Times Union:
It's gets not better than the first and second rounds of NCAA tournament at MVP Arena on Friday and Sunday. Andre Jackson who had a tremendous high school career at Albany Academy and UConn are among the teams coming to Albany. And they will play head coach Rick Pitino and Iona who won the MAAC conference. It will be the last game Pitino coaches at Iona before he leaves for St. John's.  The MVP Arena will be electric for Saint Patrick's weekend, and even if you don't have a ticket, you can enjoy the block party. Let the Madness begin, the first time Albany has hosted the early rounds in 18 years.
MJ and I discussed the madness earlier this morning right here on Big Board Sports.  We both can't wait for these games and will be able to cover them as well.  Below is our full conversation on this.
If you can please go head to Albany this weekend as it will be an amazing weekend with the NCAA tournament finally back here in the Capital Region.
Did You Know These Ten Bands Have Sold Out Albany's MVP Arena?
The MVP Arena (or whatever it was called at the time) has welcomed a number of legendary bands, and these ten left no seats available when they took the stage.
'Onions, Double Order!' Relive Siena's Upset Win over Ohio State
In one of the greatest college basketball games in Capital Region history, Siena upset Ohio State in the 2009 NCAA Hoops Tournament. Relive it through these photos.