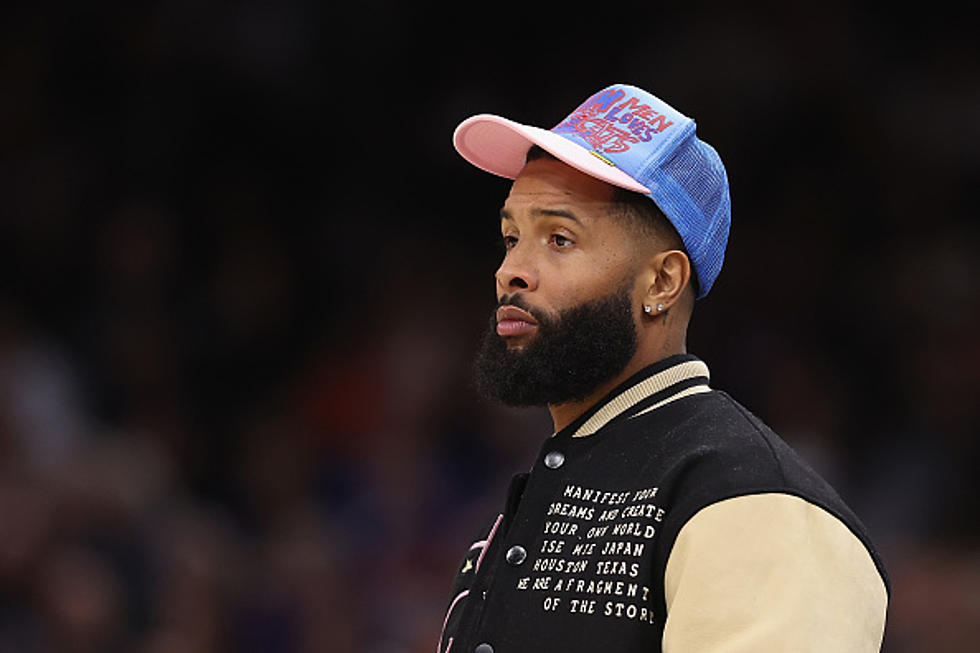 Will Odell Beckham Jr Be A NY Jet In 2023 With QB Aaron Rodgers?
Getty Images
The days continue to countdown for the New York Jets to land quarterback Aaron Rodgers and his wish list of players that he wants to join him in New York for the 2023 season.  You would certainly hope that a deal gets done before the NFL Draft on April 27th otherwise the Packers could hold up their end of the deal based on compensation.  Now we're hearing Odell might be meeting with the Jets and the Ravens offered him a contract but who knows what to believe anymore with all of this.  Below is my quick take on this form the Times Union:
Odell Beckham Jr. wants a one year deal for $15 million, and you know the New York Jets are going to give it to him. QB Aaron Rodgers has Odell on his wish list, and the Jets are all about pleasing their next starting quarterback. If Beckham is healthy, he can still play at a high level. OBJ would not be the Jets top receiver, not when you have Garrett Wilson and Allen Lazard on the roster too. OBJ would just give Rodgers another big time weapon, and it would show how committed they are to keeping Rodgers happy. Isn't that the game the Jets are playing?
MJ and I discussed the latest New York Jet rumors earlier this morning right here on Big Board Sports.  Below is our full conversation on this.
I hope that the Jets get both Aaron Rodgers and Odell Beckham Jr.  It would be quite the return for Odell to MetLife Stadium playing for the other New York team.
10 New York Jets That Can Lead Gang Green To The Playoffs
Can the New York Jets return to the NFL playoffs for the first time in more than a dozen years? Can Zach Wilson be the quarterback that GM Joe Douglas dreamed he would be? Can Sauce Gardner and Jermaine Johnson turn the Jets defense into a contender? That answer to "can" they is yes. The answer to "will" they may be yes as well!