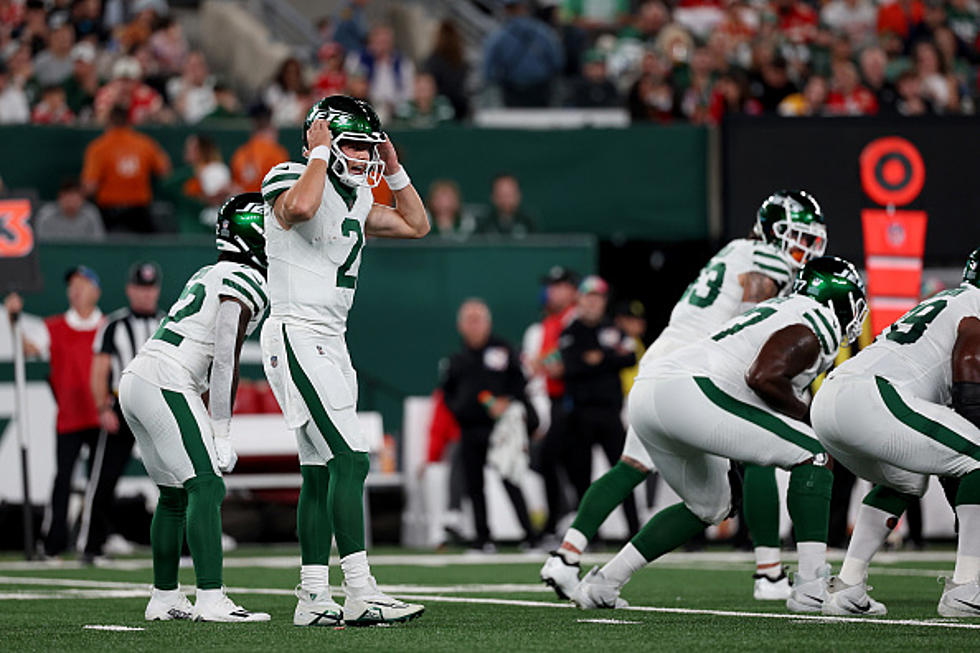 Will The New York Jets Be A Playoff Team This Season?
Getty Images
The New York Jets are currently 4-3 overall and that is amazing in and of itself with Zach Wilson as their quarterback.  Their defense is very legit and one of the best in the entire league.  They were a major reason that the Jets were able to upset the Eagles a few weeks back.  The Jets do have a few winnable games coming up over the next few weeks before the schedule gets very tough.  They really can compete with anybody according to head coach Robert Saleh as he has repeatedly told the media which is true.  As long as Zach Wilson is at least serviceable than the Jets will be fine and he has been so far.
It is wild seeing the shots and cutaways of Aaron Rodgers without crutches and actually throwing a football just less than two months from tearing his Achilles on the fourth play of the season.  Some people believe that he'll actually play again and I am not in that camp at all.  You are risking him re injuring himself and his career being over.  Rodgers is obviously a huge difference maker but is it worth rushing him back unless you are in playoff contention come December?  I don't think so.
Next up for the Jets are the Chargers on Monday night.  It is another winnable game for the Jets but I'm not sure if they will get it done or not.  It should be close but their defense has to shut down the Chargers high powered offense.  The Jets are much better than I thought they would be and I do think that they can make the playoffs.
The Twenty Richest Billionaires Currently Living in New York
A handful of the richest people in the world currently call New York home, and these are the twenty wealthiest Empire State residents in 2023.
Gallery Credit: Dan Bahl
FBI: These Capital Region Counties Saw Increase in Violent Crimes
The Federal Bureau of Investigation shared statistics that told shocking stories about crime rates in different Capital Region counties, and the growth in 2020.
Gallery Credit: Dan Bahl