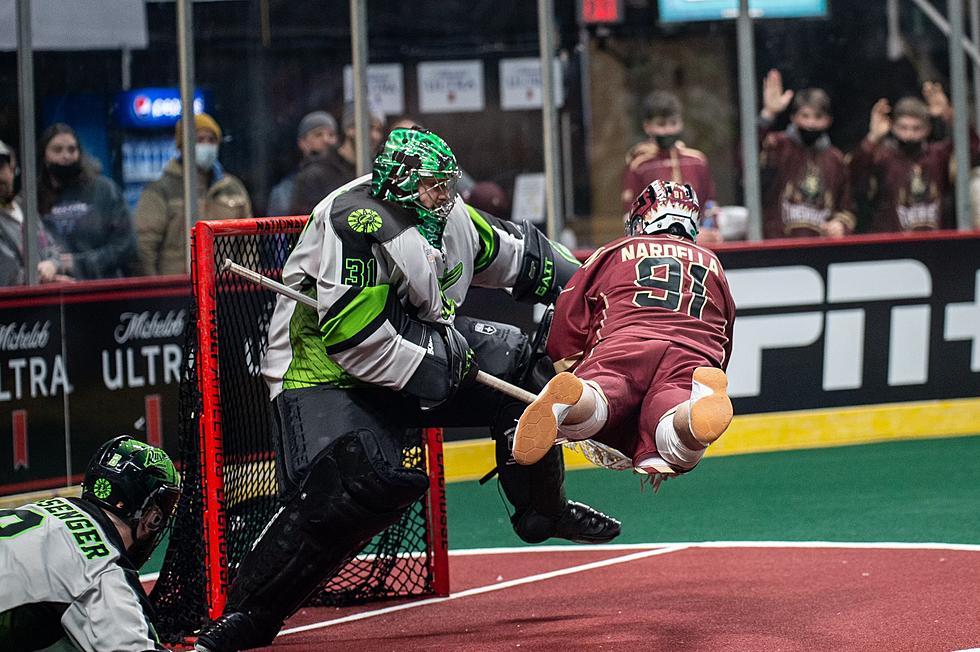 Hear Our Interview With Albany Firewolves Head Coach Glenn Clark
Kathleen Helman
Below is our full interview with Albany Firewolves head coach Glenn Clark from earlier today talking about the NLL draft and the 1st overall pick enjoy!
https://1045theteam.com/listen-live/popup/
See The Best Photos from the Albany FireWolves' Historic Opener
December 18th, 2021 was a day circled on the calendars of Capital Region lacrosse fans for months. Check out the best photos from the Albany FireWolves' home opener!
Did You Know These Ten Bands Have Sold Out Albany's MVP Arena?
The MVP Arena (or whatever it was called at the time) has welcomed a number of legendary bands, and these ten left no seats available when they took the stage.