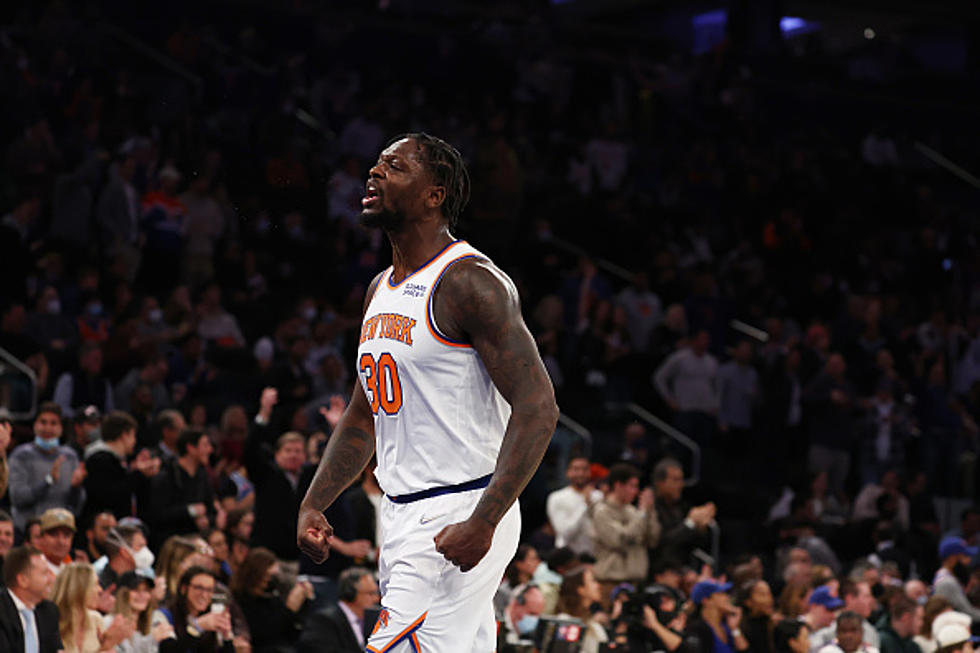 Just How Bad Was Last Night's Loss For The New York Knicks?
Getty Images
The New York Knicks lost a game that they should have absolutely won last night against the Minnesota Timberwolves.  Julius Randle dropped a career high 57 points on Monday night but the Knicks unfortunately still lose 140-134.  Their late game execution was pathetic as they couldn't get rebounds and stops when they needed to.  Head Coach Tom Thibodeau always preaches defense and rebounding but it did not show and when you give up 140 points to a bad Timberwolves team, the stats and result speaks for itself.  The Knicks are in the thick of things however in the East as they are currently the five seed.  They just frustrate me sometimes as they can't close out games when they need to the most it seems.  Jalen Brunson and Julius have been awesome all season for the Knicks.
MJ and I discussed the Knicks loss last night earlier this morning right here on Big Board Sports.  We are both frustrated and MJ is a big New York Knick fan.  They will be fine but last night brought to light some issues plaguing this team moving forward as they don't appear to play down to their competition.  Below is our full conversation on this.
Next up is two road games back to back for the Knicks at the Heat and at the Magic.  Both are winnable games and the Knicks have actually been a solid road team this year.  They are a good team that can maybe win a playoff series but they aren't in the upper echelon of the East just yet.
Ten NY Knicks' Players Who Got in Trouble with the Law, and Why
Pro athletes are just like us in certain ways, including that every now and then, they get in trouble with the law. These former NY Knicks had this happen.
House Fire Devastates Family of Long-Time New York Knicks' Voice
New York Knicks and basketball fans worldwide are sending their support to broadcaster Mike Breen and his family, who lost their home on Long Island in a fire.