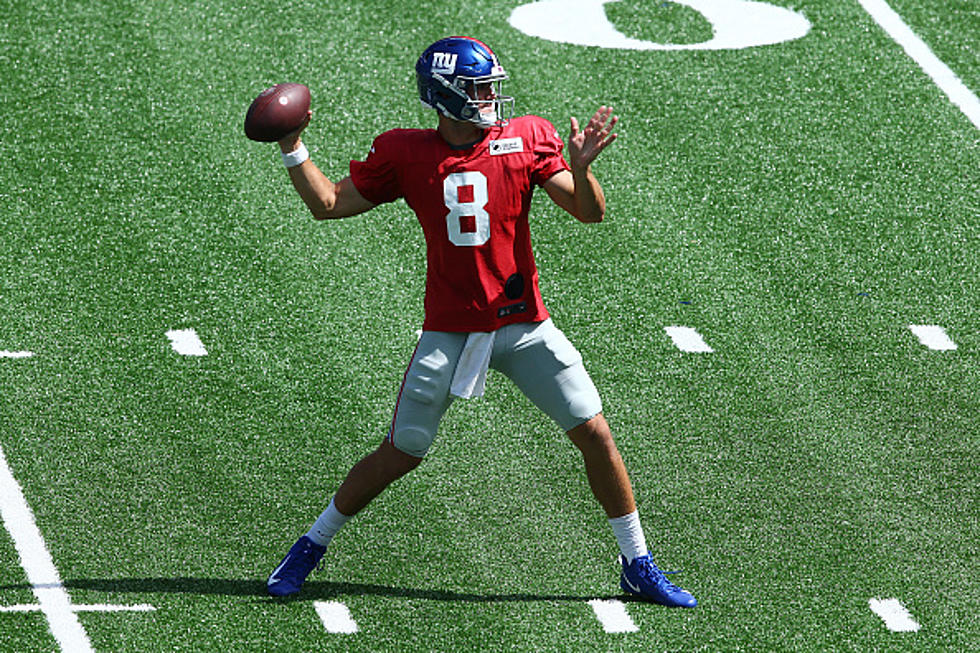 What Should We Expect In This Saturday's Giants Jets Game?
Getty Images
It is the final week of the 2023 NFL preseason and we have a good matchup on our hands.  The New York Giants take on the New York Jets in an intriguing matchup where Aaron Rodgers will play in his first preseason game since 2018.  The Giants have looked very good so far but it is preseason.  Daniel Jones looks much more confident in year two under Brian Daboll and Darren Waller looks terrific.  He is so big and dangerous in the middle of the field and creates major problems for opposing defenses.  Rookie Jalin Hyatt has shown some great flashes and has explosive speed.  However the Giants may not play their starters.
MJ and I both will be occupied this Saturday when the game is on as I will be at Saratoga Racecourse and he will be the color analyst on the call of UAlbany and Fordham.  Pre season is always tough to judge and it will most likely be Rodgers going up against the second stringers for the Giants.  Head coach Robert Saleh won't have him play maybe a series or two.  It does give Jets fans a glimpse into how Rodgers looks in a Jet uniform and will be wearing number 8 instead of 12.
I would expect the Jets to win but then it is on to the regular season where it really matters.  These two teams will meet again on October 29th at 1:00 pm so this could be an early indicator for both teams ahead of their matchup in two months.  I expect both teams to have a very solid regular season.
New York Giants' Schedule Leaked! Here are Their 2023 Opponents
The New York Giants' 2023 schedule has leaked hours before the official NFL schedule release, and here is every game that Big Blue will be playing next year.
Upstate NY State Park Named Among Best Hiking Spots in America - See Photos
An Upstate New York state park has been named among the best hiking spots in America for 2023. Have you ever explored this incredible terrain?