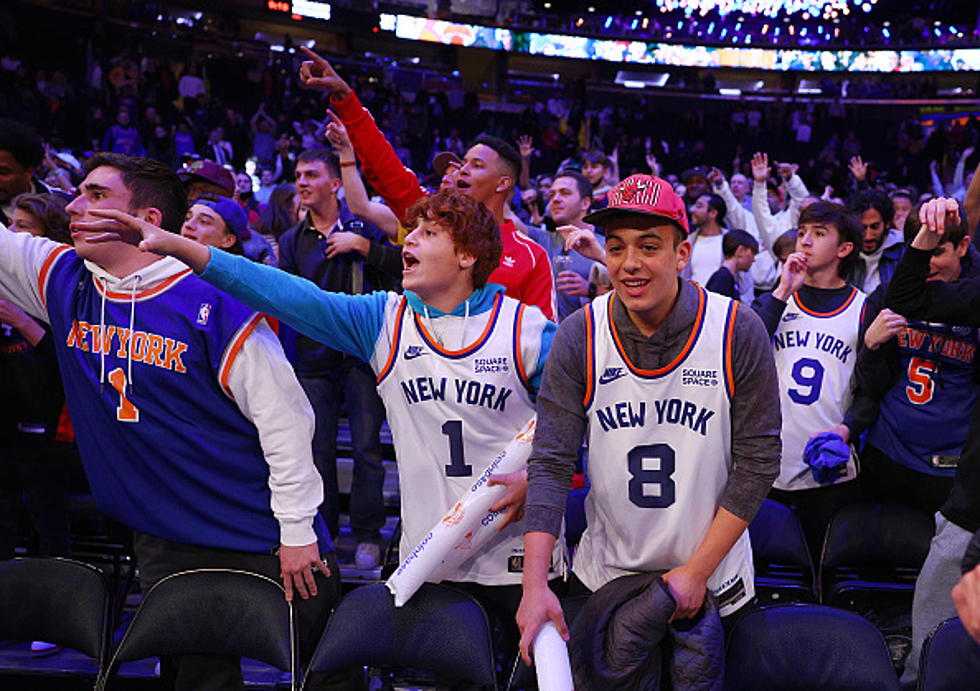 What Will The Atmosphere Be Like Friday At MSG For The Knicks?
Getty Images
Friday night should be wild at Madison Square Garden when the New York Knicks try to win Game Three at home.  The series vs the Cleveland Cavaliers is tied at one game a piece as the Cavs destroyed the Knicks in Cleveland for Game Two.  The Knicks stole Game One on the road as they needed to do but make no mistake, Friday is a must win for the Knicks.  Jalen Brunson and Julius Randle have been excellent all season long and have been good so far this series.  The Cavs are very good defensively and they have Donovan Mitchell, who could've been a Knick, and Darius Garland who went off in Game Two.  Coach Thibs must make the necessary adjustments for his team to win and that means pulling guys if the game is over and subbing guys off who are struggling.  The younger players such as Immanuel Quickley and Quentin Grimes have been absent along with RJ Barrett, who should be playing well better.
MJ and I discussed Game Three earlier this morning right here on Big Board Sports.  MJ is obviously a massive Knicks fan and thinks the Knicks will win tonight and will win the series and I agree with him.  MSG hasn't been a sellout in a decade and I can't wait to see the crowd and the fans cheering.  Below is our full conversation on this.
I really hope that the Knicks can win their first playoff series in over a decade vs the Cavs.  I could easily see it going six or seven games.  Buckle up, because MSG will be rocking.
Ten NY Knicks' Players Who Got in Trouble with the Law, and Why
Pro athletes are just like us in certain ways, including that every now and then, they get in trouble with the law. These former NY Knicks had this happen.
House Fire Devastates Family of Long-Time New York Knicks' Voice
New York Knicks and basketball fans worldwide are sending their support to broadcaster Mike Breen and his family, who lost their home on Long Island in a fire.