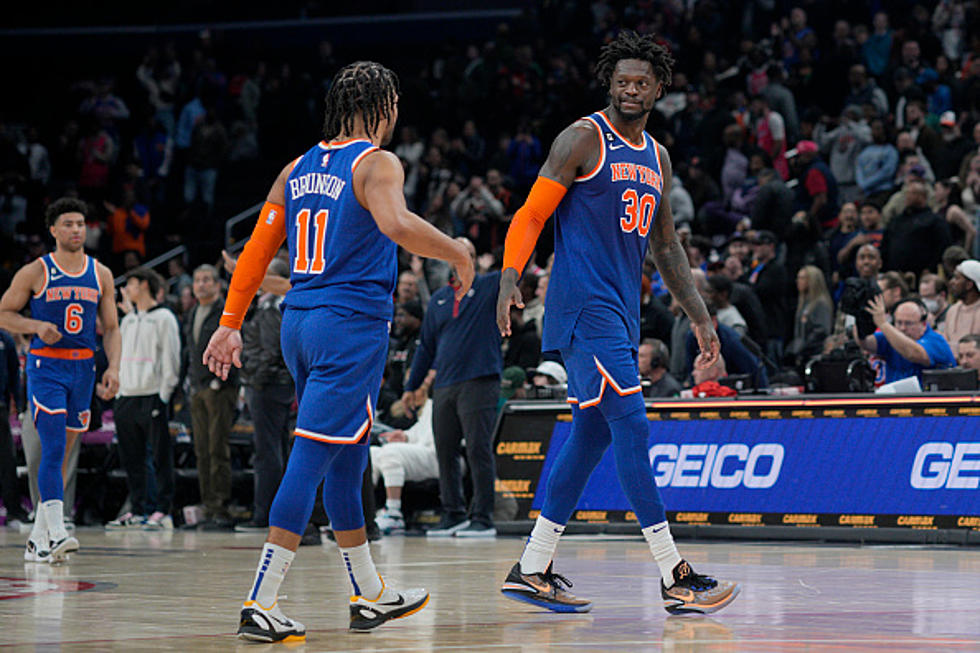 What Will The Offseason Look Like For The New York Knicks?
Getty Images
The New York Knicks season unfortunately came to and end on Friday night in a 96-92 loss in Game 6 at the Miami Heat.  It really was a good season for the Knicks as they won their first playoff series in a decade by eliminating the Cleveland Cavaliers.  They fought hard vs the Heat but ultimately were the inferior team when it came down to it.  Head coach Erik Spoelstra ran circles around Tom Thibodeau as Thibs never made the necessary adjustments in order to help the Knicks win, especially on the road.  Jalen Brunson is clearly the answer at point guard the Knicks have been searching for all of these years.  He literally carried their offense all playoffs long and now you must build around him in the offseason.
The Knicks certainly need to go get another superstar player to help Brunson out and you wonder if Julius Randle will be a Knick next season.  A lot of questions will have to be answered surrounding this team in the offseason for sure.  MJ and i discussed the Knicks season earlier this morning right here on Big Board Sports.  MJ is a huge Knick fan and he though this season was a win as did many other fans.  Below is our full conversation on this.
There is a lot of optimism with the Knicks after this season with them exceeding expectations like they did.  You wonder they will bring back, who they will trade, and who they will go after in free agency or trade for.  I was impressed by the Knicks 2022-23 season overall and hope this good brand of basketball continues for them next season.
These 25 Famous Celebrities were Spotted Cheering for the New York Knicks
There have been plenty of familiar faces that have been spotted at Madison Square Garden over the years, all of whom were cheering on the New York Knicks.
House Fire Devastates Family of Long-Time New York Knicks' Voice
New York Knicks and basketball fans worldwide are sending their support to broadcaster Mike Breen and his family, who lost their home on Long Island in a fire.